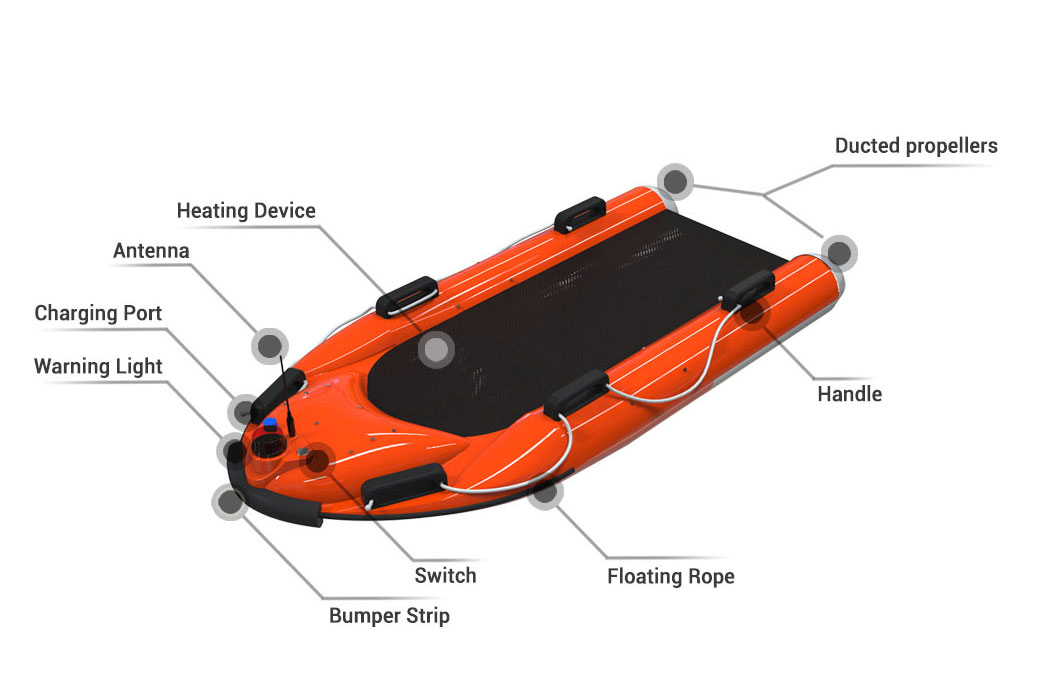 Water Rescue Stretcher Bed
---
We proudly present our latest addition to our line of rescue equipment - the Water Rescue Stretcher Bed. This advanced rescuing device has been designed with the latest technology and is equipped with a powerful system that enables it to operate in water. The stretcher bed is suitable for rescue operations on shore or on a vessel, making it a versatile and essential tool for any rescue team. One of the key features of the Water Rescue Stretcher Bed is its remote controller, which allows for precise and efficient rescue operations. The device can be directed by the controller to approach and rescue victims in water, making it a valuable asset for rescue teams responding to emergency situations. Our Water Rescue Stretcher Bed is built to the highest standards of quality, using only the finest materials and components to ensure durability and reliability. It is easy to operate and maintain, making it an ideal solution for rescue teams who need to respond quickly and effectively to emergency situations.

As a Canadian distributor, we take pride in providing our customers with the best possible products and services. We believe that our Water Rescue Stretcher Bed is an essential tool for any rescue team, and we are committed to ensuring that it is available to all those who need it.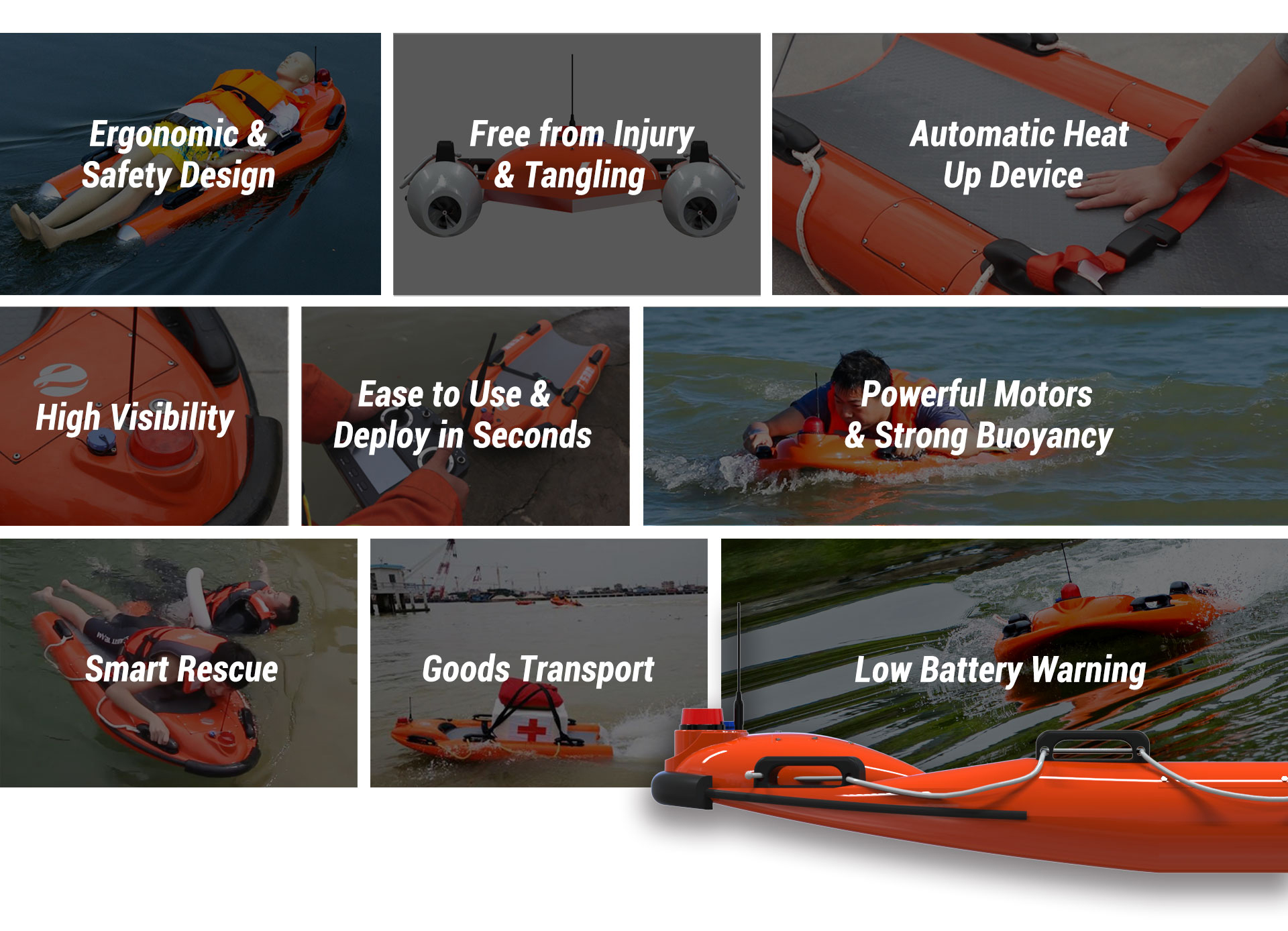 How it works
---
Operator can quickly and easily steer the device to victim on shore or on vessel. After victim got picked up by the device, the device will bring the victim to a safe place. To victims who are unable to move at all, the device can drive backward to pick them up.
Download the brochure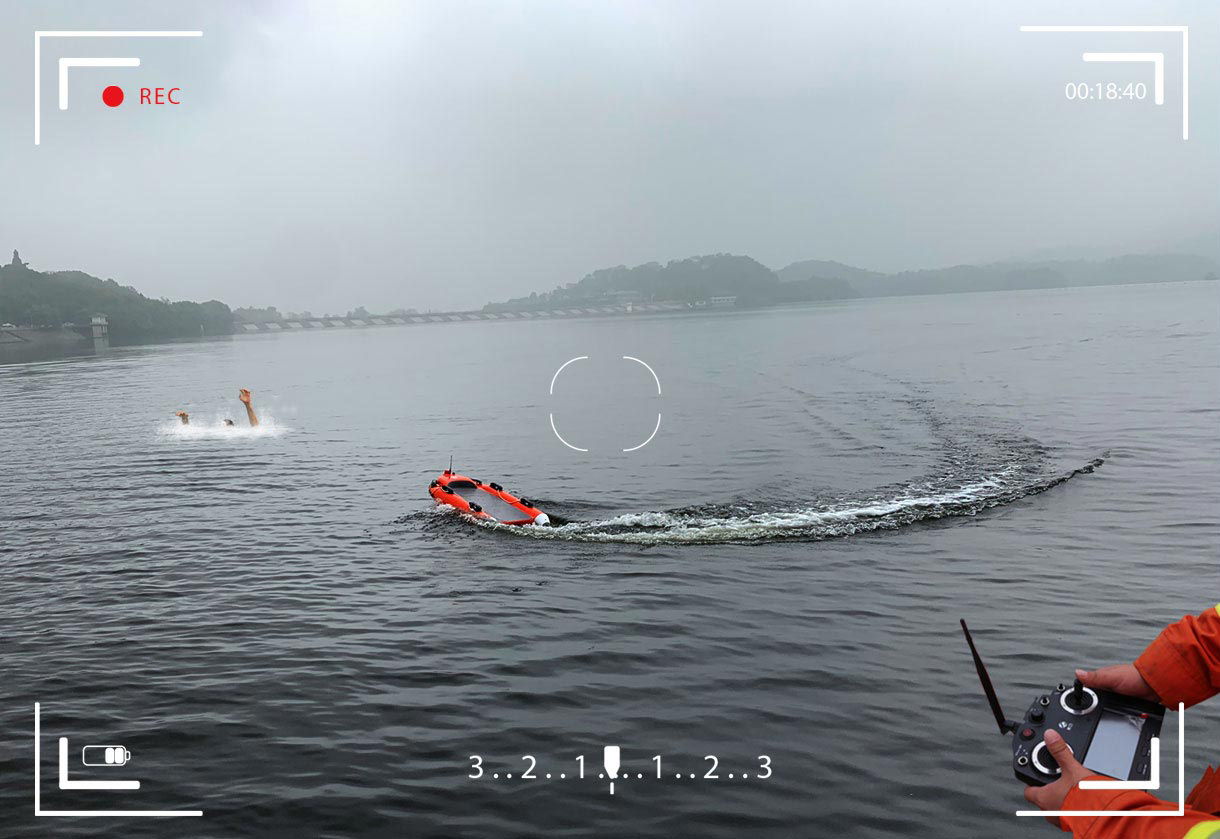 Specification
| Hull Material | Carbon Fiber |
| --- | --- |
| Dimension | (L)168 cm *(W)73 cm *(H)26 cm |
| Weight | 30 kg |
| Power | Electric water-jet propulsion |
| Lifetime | 60 mins |
| Payload | 200 kg |
| Heating Temp. | 27.2℃ |
| Max. Speed | 4.7 m/s |
| Communication Range | 800 m |